Finswimming will make an appearance at the 2022 World Games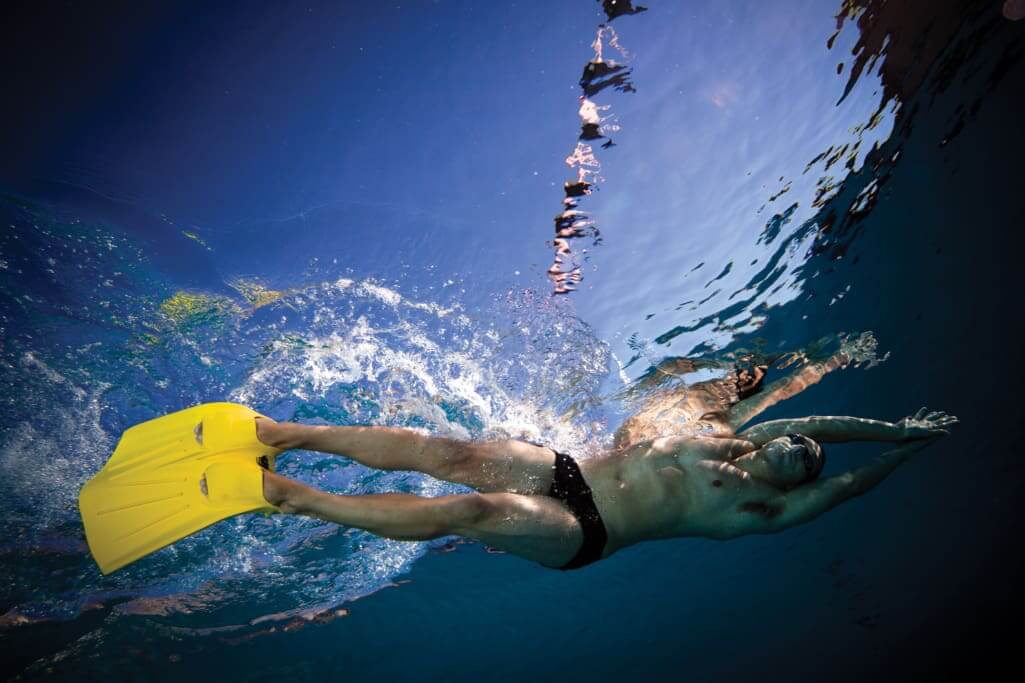 How about doing the 50m underwater in 13.70 seconds, or doing the 400 in less than 3 minutes. Olympic champions like Pablo Morales, Misty Hyman and Jenny Thompson went to the World Finswimming Championships in Hungary in 1996. Now Finswimming will be held in the United States at the World Games in Birmingham, Alabama, from 7 to July 17, 2022.
Recognized worldwide as the fastest sport in the pool. Athletes use a monofin or dual fins as their sole source of propulsion in the water and compete in individual or variable distance relay events. There, athletes can reach maximum average speeds of 8 mph.
The World Games are a multi-sport event held every 4 years involving sports that do not participate in the Olympic event. Among the most important sports are sumo, karate, bowling, powerlifting, lacrosse and finswimming. Finswimming events include 4 × 50 surface, 4 × 100 surface, women and men, and 50 dual fins men. Among the most notable national team athletes are Victoria Perez, world medalist in finswimming in 2015 and 2016, and Drew Modrov, an elite swimmer who competed in the Olympic swimming trials.
Additionally, basketball legend Charles Barkley is one of the honorary chair members, and superstar Lionel Richie will perform at the World Games.
"We are very excited to have these pools as our hub as we begin our expansion into the World Games at Birmingham AL as well as the inclusion of finswimming in the LA2028 Games," according to Mike Gower, Director of US National Finswimming Team.
Finswimming in the United States is headquartered in Wellesley, MA, home of the FNTC's National Finswimming Training Center. They are led by national coach Leon Valderrama who has over 15 years of experience in the field, training athletes of different ages and bringing together athletes and coaches to teach the latest trends in sport.
The pools are located within the Boston Sports Institute (BSI), a complex multi-use recreational facility that includes two NHL regulation ice surfaces, an indoor synthetic turf field, a competition pool, a warm-up pool, sports rehabilitation, weight training, an indoor swimming pool and training center.
https://www.birminghamcrossplex.com/facilities/natatorium/
https://twg2022.com/sports/finswimming/
For more information, contact
Contact: Leon Valderrama
Finswimming in the United States
[email protected]
https://www.bostonfinsharks.com/
https://www.underwater-society.org/page/show/4425952-contacts